The Zmijanje Embroidery represents a special technique practiced by the women in the area of Zmijanje, a plateau near Banja Luka in the Republic of Srpska, Bosnia and Herzegovina. It is used to decorate female clothes and household items, including wedding dresses, headscarves, dresses and bed linen.
Blue thread on white fabric is the basic characteristic of the Zmijanje Embroidery. The fabric on which the skills of making Zmijanje embroidery are demonstrated has been changing, but the embroidery has still kept its authentic specificities. In the beginning, the embroidery was made on hemp and flax fabric, then on cotton fabric, and today this embroidery is applied also on modern industrial fabrics. Crosses are first made using a needle that are then connected in various geometric shapes. The richness of patterns and forms, starting from the heraldic cross, an apple and a branch, flowers and other forms, represent a whole treasury of expressions and meanings: happiness of the family, good health, healthy offspring and insular. Young women from Zmijanje decorated their national costumes with as reach embroidery as possible in order to show they were ready for marriage.
The ornaments prevailing in the Zmijanje embroidery are stylized plant forms of regular and symmetric geometric base. The rhomb-shaped motive of kolo- the national folk dance performed in a circle is the most frequent motive of the Zmijanje embroidery. There is a large number of kolo combinations with smaller motives. The kolo is the symbol of the sky, of circular movement, one of the symbols of divinity. Rhomb is also a female symbol that represents female sexuality and fertility. The symbolics of the ornament called kolo among the Serbian people is the image of life and world as perpetual motion, conditionalized by the harmonised cosmic rhythm of the opposites. The embroidery includes strong symbolics that is passed down through generations, and promotes creativity, social equality and diversity.
The Zmijanje Embroidery was included in the UNESCO representative list of intangible cultural heritage in 2014 and thus became a world heritage.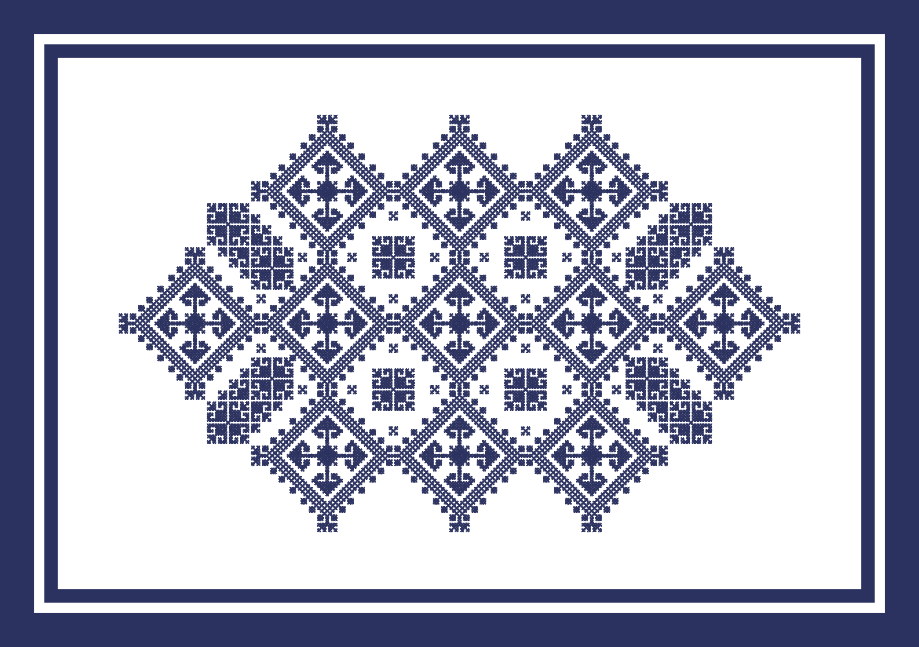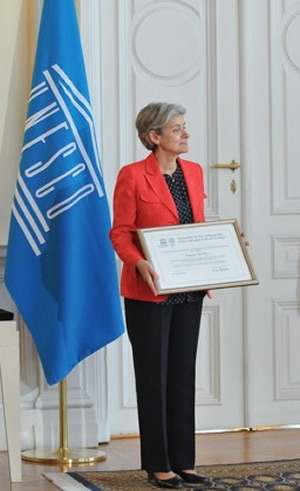 Director-General Irina Bokova presented the certificate for listing the Zmijanje embroidery on the list of intangible cultural heritage